First , we have went back working , looking forward to your orders .
Today , our customer from Brazil sent us an enquiry about clear heat shrink tubing . They sent us 2 pictures about the item , in order to tell us what did they need .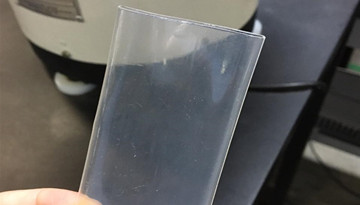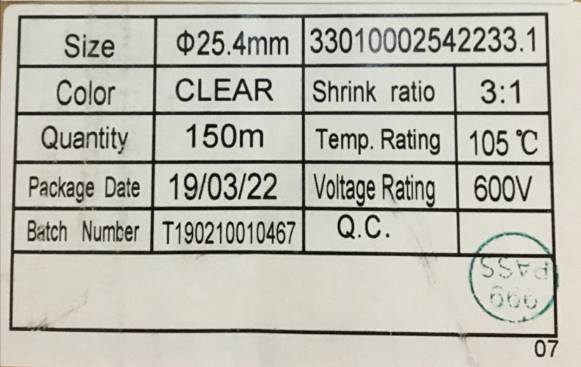 We can got some data from these 2 pictures

Clear , inner diameter 25.4mm , shrink ratio 3:1 etc . But , we even can not confirm is it dual wall heat shrink tubing or single wall heat shrink tubing . We can not see clearly in the picture that is there any glue inside the heat shrink tubing , and in the data , we can not see the wall thickness , so we can not make the most basic judgment whcih kind of heat shrink tubing it is .
One more thing , if you need us cut it into the length you required , please tell us the length in your mail , so we can add the cost into the quotation .
Note these points when you placing orders of clear heat shrink tubing . It will save much time for both of us .